Red Hat Developer Newsletter - September 2014
Welcome to the Red Hat® Developer Newsletter.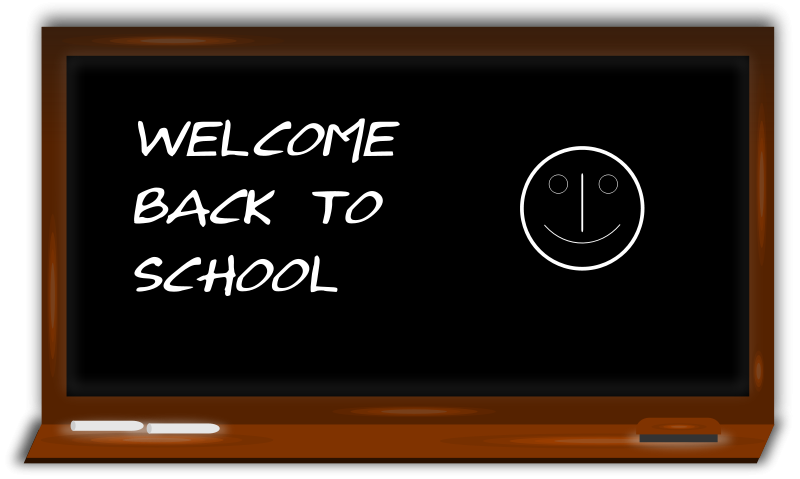 It's that time of the year when (most) everyone is back to school, learning, sharing (including colds—yuck), and tests. And the temperatures are cooler. Plus, it's the time to meet up with friends and be part of the many clubs like sports, math, music, and more.
It's not unlike the open source world. Except we do it year-round. There are always new technologies to learn about, and source code to share—and don't forget to test. :-) But instead of cooler temperatures, we're enjoying working with cooler technologies and communities.
Keep yearning and learning—there's so much to know. Have you joined a new community lately? Or attended a meet-up? Be on the lookout for Red Hatters wherever you go.
Coming next month: coding and pumpkins. Stay tuned. ;-)
If you have any questions or requests for topics, please reply to this email. Enjoy the articles, and happy coding.
The Red Hat Developer Relations Team
Learn more. Code more. Share more.
Featured Article - September 2014
Performance Analysis of Docker on Red Hat Enterprise Linux 7, by Jeremy Eder and Chris Murphy, Red Hat
"Containers introduce some intriguing usability, packaging, and deployment patterns. These new patterns offer the potential to effect massive improvements to the enterprise application development and operations specialties. Containers also offer the promise of bare metal performance while offering some amount of isolation as well. But can they deliver on that promise?"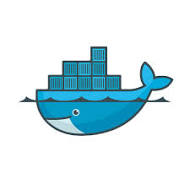 Read the entire blog entry and watch the video, Performance Analysis of Docker, of Jeremy Eder from Red Hat's performance engineering team going through the options.
Recent News
OpenShift v3 Platform Combines Docker, Kubernetes, Atomic and More, by Joe Fernandes, Red Hat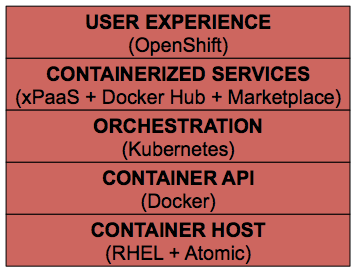 "[T]he OpenShift development team announced a new public Origin repo containing initial commits for our third generation OpenShift platform. This integrates work we've been doing over the past year plus in OpenShift Origin and related projects like Docker, Kubernetes, Geard, and Project Atomic - all of which will become integral components of the new OpenShift. This Origin community effort will drive the next major releases of OpenShift Online and OpenShift Enterprise 3." Read the entire article.
Some recent blog articles
We have another great selection of must-read articles this month:
Red Hat at the ISO C++ Standards Meeting (June 2014): Parallelism and Concurrency,
by Torvald Riegel, Red Hat
"Recently Red Hat sent several representatives to the JTC1/SC22/WG21 C++ Standards Committee meetings, which were held in June 2014 at the University of Applied Sciences in Rapperswil, Switzerland. As in past ISO C++ meetings, SG1, the study group on parallelism and concurrency, met for the whole week to discuss proposals and work on the technical specifications (TS) for both parallelism and concurrency." Read the entire article.
Red Hat at the ISO C++ Standards Meeting (June 2014): Core and Library, by Jonathan Wakely, Matt Newsome, and Jason Merrill, Red Hat
"In June, Red Hat engineers Jason Merrill, Torvald Riegel and Jonathan Wakely attended the ISO C++ standards committee meeting, held in Rapperswil, Switzerland. This post contains reports on the core language work by Jason, and the library work by Jonathan." Read the entire article.
5 UX Tips for Developers, by Máirín "Mo" Duffy, Red Hat
"As a Red Hat UX designer, "Mo" often receive requests for advice from developers looking for help in improving their apps' user experience. Here are five tips from that experience that you can put to work on your own." Read the 5 tips.
More Red Hat blogs and resources
If you're not aware of it, Red Hat has a developer blog: https://developers.redhat.com/blog. Be sure to visit it often to get the latest technical scoop on all sorts of developer-related topics.
If you'd like to track more focused blogs, see these 2 popular ones for JBoss and OpenShift. In addition, there's JBoss Weekly to keep in touch with recent events related to the Red Hat JBoss Middleware portfolio.
Upcoming events and webinars
Find Red Hat and Red Hatters at these upcoming events:
Recorded Webinar Series: DevOps for your Java EE organization webinar series
The Red Hat JBoss team, with backing from the OpenShift by Red Hat team, presented a series of webinars called "DevOps for your Java™ EE organization." All 4 webinars are now available to view on demand:
DevOps and Java EE: Can you achieve the best of both worlds?
DevOps + PaaS = The perfect combination to rapidly develop and deploy Java EE applications
Deploy DevOps in your traditional environment with configuration management processes
Introduce DevOps through continuous integration processes.
Read the series description and click on "Live & On Demand" to view the recorded webinars and discover how DevOps and Red Hat JBoss Enterprise Application Platform can accelerate your ability to bring features to the market.
OpenStack Silicon Valley, Sept. 16, Mountain View, California
Don't miss Diane Mueller at OpenStack® Silicon Valley. She'll be speaking in session 4 on "Platforms, Containers or Something Else" in the "Planning Your Agile Deployment" track—be sure to ask her about deploying and scaling OpenShift on OpenStack using Heat—it will rock your world.
The OpenStack Word Mark and OpenStack Logo are either registered trademarks/service marks or trademarks/service marks of the OpenStack Foundation, in the United States and other countries and are used with the OpenStack Foundation's permission. We are not affiliated with, endorsed, or sponsored by the OpenStack Foundation or the OpenStack community.
Strange Loop 2014, Sept. 17, St. Louis, Missouri
Come to StrongLoop to learn about emerging languages, concurrent and distributed systems, new database technologies, front-end web, and security. Katie Miller will be there giving her talk, "Coder Decoder: Functional Programmer Lingo Explained."
Cloud Standards Customer Council Conference, Sept. 18, Austin, Texas
This year's theme at CSCC is "Preparing for the Post-IaaS Phase of Cloud Adoption." Diane Mueller will be speaking about OpenShift & Red Hat's vision in a panel discussion called, "Current and Future PaaS Trends," along with speakers from Microsoft, State Street Bank, ActiveState, and Pivotal.
PuppetConf 2014, Sept. 20, San Francisco, California
Learn more about the collaboration between the OpenShift Origin and Puppet communities at PuppetConf in San Francisco. Also, learn more about Red Hat Software Collections.
JavaOne, Sept. 28, San Francisco, California
Red Hat is again sponsoring JavaOne, the world's largest Java conference. Be sure to visit the Red Hat booth and talk to our Java and JBoss experts.
JBoss One Day Talk, Sept. 29, Munich, Germany
The full-day conference is organized and operated on behalf of the JBoss User Group Munich nonprofit association. This year's focus is on DevOps and cloud integration.
Silicon Valley Code Camp, Oct. 11, Los Altos Hills, California
Come to Silicon Valley Code Camp to learn alongside fellow developers. Ryan Jarvinen and Steve Pousty will be representing the OpenShift team giving talks about Meteor and MongoDB in the browser and MongoDB + Vert.x. Don't miss out.
LinuxCon Europe and CloudOpen Europe, Oct. 13-15, Düsseldorf, Germany
Co-located events for your convenience: LinuxCon Europe is the only event in Europe covering all matters Linux, offering collaboration and education for everyone in the ecosystem, from developers and maintainers to system administrators and architects, to business executives and community members. CloudOpen Europe is the only event providing space for education and collaboration and is designed specifically to advance the open cloud.
A listing of additional events is also available for JBoss and OpenShift.
If you'd like to have this Newsletter emailed to you, supply your email address here.
Last updated: June 16, 2023