Red Hat Developer Newsletter - January 2015
Welcome to the Red Hat® Developer Newsletter.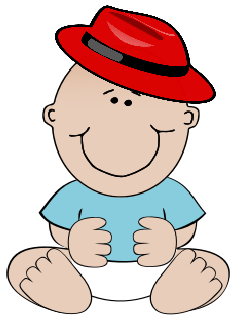 Happy New Year from Red Hat.
As we ring in the birth of the new year, those of us at Red Hat are really looking forward to all that is coming in 2015. What's coming, you wonder? You'll have to wait and see. ;)
The future is always a mystery, but a number of Red Hat seers compiled their list of 2015 tech predictions in this two-part series: Gazing into the crystal ball: Red Hatters offer tech predictions for 2015 (part 1 and part 2). Here are three to whet your appetite:
"xPaaS will grow in interest and adoption, with developers wanting more and more core services and applications within their cloud deployment environments." - Mark Little, vice president, software engineering, Middleware
"Open source has made software affordable and plentiful. Cloud computing has made hardware cost-effective and plentiful. That leaves developer time and attention as the greatest constraint in an IT organization." - Gunnar Hellekson, chief strategist, U.S. Public Sector
"People will realize that microservices is SOA and that all of the problems we've solved within SOA, such as coordination, contract definitions, etc. can be applied here too, so we don't have to reinvent the wheel." - Mark Little, vice president, software engineering, Middleware
What's your 2015 prediction?
If you have any questions or requests for topics, please reply to this email. Enjoy the articles, and happy coding.
The Red Hat Developer Relations Team
Learn more. Code more. Share more.
Featured article - January 2015
Developer Preview: Red Hat JBoss Unified Push Server and xPaaS

"Being listed as a Mobile Service on xPaaS, the JBoss Unified Push Server allows developers to send native push messages to Apple's Push Notification Service (APNS) and Google's Cloud Messaging (GCM). It features a built-in administration console that makes it easy for developers to create and manage the push related aspects of their applications for any mobile development environment. Includes client SDKs (iOS, Android, & Cordova), and a REST based sender service with available Node.js and Java sender libraries." Read the entire article.
Recent developer news
Linux Foundation finds enterprise Linux growing at Windows' expense- ZDNet - December 3, 2014
In case you haven't heard, Linux® remains the go-to choice for the cloud, with 75% of enterprises reporting that they use Linux as their primary cloud platform.
Some recent blog articles
We have another great selection of must-read articles this month:
Bootstrapping POWER8 little endian and common pitfalls, by Aldy Hernandez, Red Hat
"Earlier this year, Aldy was asked to bootstrap our core tools (compiler, assembler, linker, and libraries) from the ground up, to help the rest of the team in providing enough infrastructure for bootstrapping an entire OS to POWER8 little endian." Aldy shares an overview of how an OS is bootstrapped, and what insights he learned that can help developers in designing packages that are easy to bootstrap and bring up in new architectures. Read the entire article.
How to package proprietary software, by Miroslav Suchý, Red Hat
"I like to work with open source code. But it is not always possible. Sometimes you have to deal with proprietary code. And sometimes you have to distribute it. I like to distribute software as RPM package because it allows me to put together patches, post-install scripts and configuration files. But how can I create and distribute proprietary software without violating license? The answer is 'nosrc.rpm'." Read the entire article.
Continuous Integration and Deployment with OpenShift v3, By Ben Parees, Red Hat

Ben walks through how easy it is to integrate Jenkins into an OpenShift by Red Hat environment, demonstrating the flexibility of the image-based approach being introduced by version 3. Read the entire article.
More Red Hat blogs and resources
If you're not aware of it, Red Hat has a developer blog: https://developers.redhat.com/blog. Be sure to visit it often to get the latest technical scoop on all sorts of developer-related topics.
If you'd like to track more focused blogs, see these 2 popular ones for JBoss and OpenShift. In addition, there's JBoss Weekly to keep in touch with recent events related to the Red Hat JBoss Middleware portfolio.
Upcoming events and webinars
Find Red Hat and Red Hatters at these upcoming events:
JDK IO, January 19-20, Copenhagen, Denmark
Come and see developer advocate Markus Eisele (@myfear) present "Architecting Large Enterprise Java Projects" & "Wild Flies and a Camel - Java EE Integration Stories."
FOSDEM, January 31-February 1, Brussels, Belgium
FOSDEM is a free event offering open source communities a place to meet, share ideas, and collaborate. It is renowned for being highly developer-oriented and brings together 5000+ geeks from all over the world.
DevConf.cz, February 6-8, Brno, Czech Republic
DevConf.cz brings together around 1000 developers, quality engineers, administrators, and users from the Fedora, JBoss, and Red Hat communities. With almost 100 talks and workshops spread over 6 different tracks, DevConf.cz is one of the largest events in the Czech Republic celebrating free software.
DEVNEXUS, March 10-12, Atlanta, Georgia, USA
Like JDK IO, Red Hat developer advocate Markus Eisele (@myfear) will discuss "Architecting Large Enterprise Java Projects" & "Wild Flies and a Camel - Java EE Integration Stories"
GlueCon, May 21-22, Denver (Broomfield), Colorado, USA
"Cloud, DevOps, Mobile, APIs, Big Data—all of the converging, important trends in technology today share one thing in common: developers. Developers are the vanguard. Developers are building in the cloud, building mobile applications, utilizing and building APIs, and working with big data." Be sure to talk to Red Hat's OpenShift evangelists there.
DevNation 2015, June 23-26, Boston, Massachusetts, USA
An open source conference, by and for developers across the globe. Put this on your calendars now—enrollment will be opening soon.
A listing of additional events is also available for JBoss and OpenShift.
If you'd like this article emailed to you, sign up here.
Last updated: June 20, 2023