As a developer, certifications offer a unique opportunity to increase your personal marketability - they are a tangible indication of your subject matter expertise. Not only can the necessary preparation provide an opportunity to learn new material, but having a way (the certification exam) to verify you've actually learned the core skills can be a valuable tool to ensure you're "doing and learning the right things".
There is constant debate about the utility of certifications within some IT circles, but in general the consensus seems to be, "good certifications will help, bad certifications wont". Red Hat's own consultants (who are encouraged to become certified) mention the rigor, usefulness, and actual knowledge required to pass many of the certifications offered.
Last week, Red Hat announced five new Training and Certification offerings focused on improving DevOps skills of IT professionals - one of the emerging, hot, and actually useful trends in today's IT workplace.  These certifications build on several of the most well known Red Hat certifications that have been offered for several years.
The new training and certification curriculum is designed to help software development professionals to demonstrate expertise in technologies closely associated with DevOps such as containers, OpenShift, Ansible, Red Hat Enterprise Linux Atomic Host and Puppet, and includes:
Developing Containerized Applications course and exam;
OpenShift Enterprise Administration course and exam;
Cloud Automation with Ansible course and exam;
Managing Docker Containers with RHEL Atomic Host course and exam; and
Configuration Management with Puppet course and exam.
Developers previously certified as Red Hat® Certified Engineers and Red Hat Certified JBoss® Developers, and who have passed these five additional exams, will be given the credential of Red Hat Certified Architect (RHCA®) with a concentration in DevOps.
These new DevOps courses will also be offered through Red Hat Learning Subscription, an annual subscription featuring unlimited access to Red Hat's full portfolio of training content designed to help customers accelerate the speed and ease of on-boarding new staff, the adoption of new technology releases, and cross-training across multiple products in an on-demand setting.
Members of the senior management team involved in these new certification courses commented on their intent to support developers with the new certifications, and it seems clear that Red Hat is taking DevOps seriously:
"DevOps isn't a product but rather a culture and process. There are certain technologies and skills someone working in a DevOps environment should have. Our goal with this new RHCA concentration is to offer a way for employers to validate these critical open source skills, and in the process, further enable enterprises to accelerate application delivery."

-KEN GOETZ, VICE PRESIDENT OF TRAINING, RED HAT
What do you think about these new courses? Have you previously been certified as an RHCE? What was your experience like? Share your thoughts so others can benefit from your lessons learned!
Additional Resources
Learn more about Red Hat's new DevOps training and certification
Learn more about Red Hat Training and Certifications
Learn more about Red Hat Consulting
---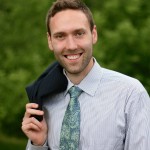 About the author:
Lincoln Baxter, III is the Chief Editor of Red Hat Developers, and has worked extensively on JBoss open-source projects - most notably as creator & project lead of JBoss Forge, author of Errai UI, and Project Lead of JBoss Windup.
He is a founder of OCPsoft, the author of PrettyFaces and Rewrite, the leading URL-rewriting extensions for Servlet, Java EE, and Java web frameworks; he is also the author of PrettyTime, social-style date and timestamp formatting for Java. When he is not swimming, running, or playing competitive Magic: The Gathering, Lincoln is focused on promoting open-source software and making technology more accessible for everyone.
Last updated: March 15, 2023